Ancilla Press 2022 Calendar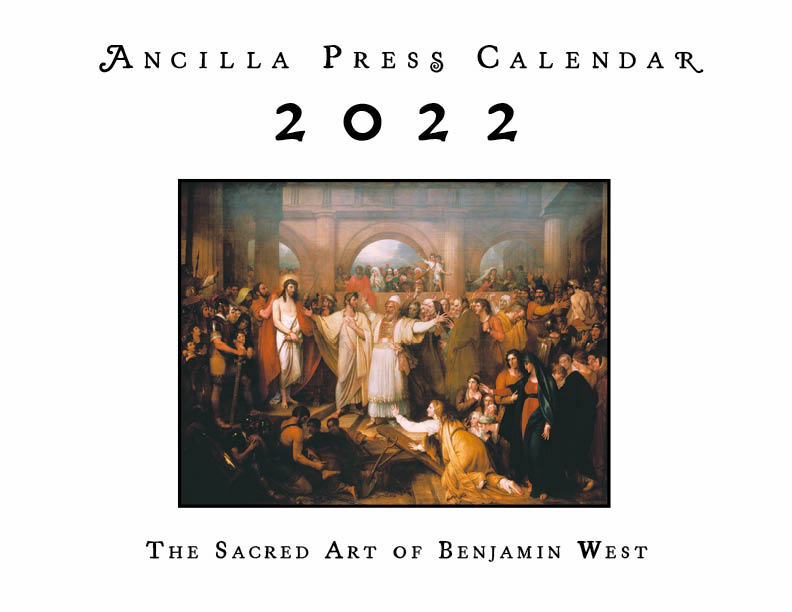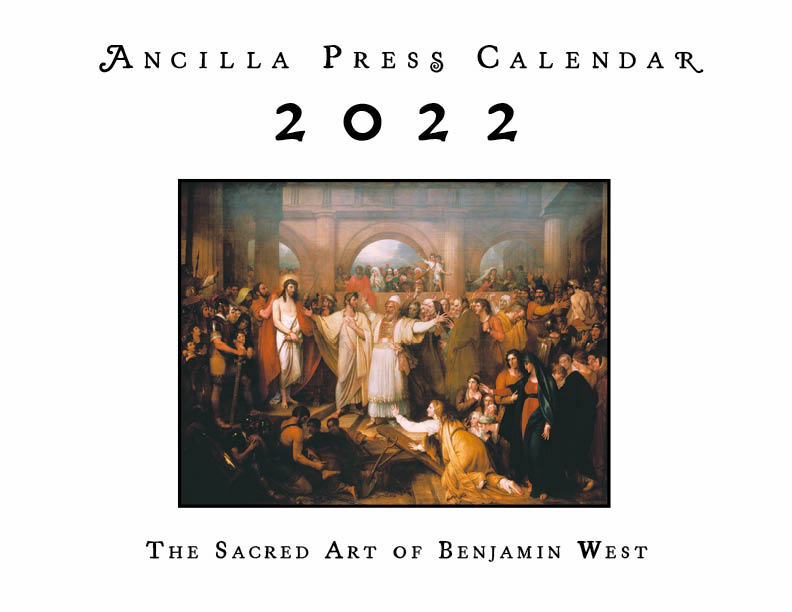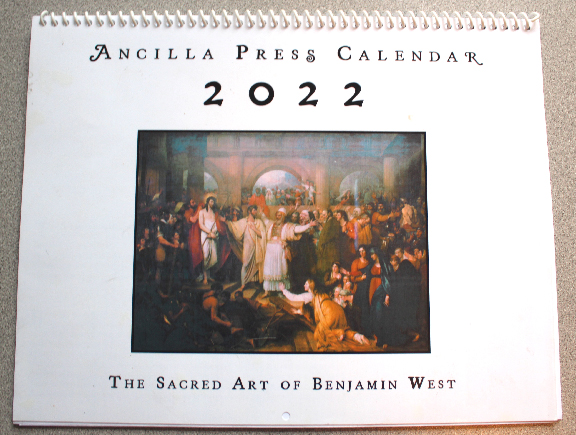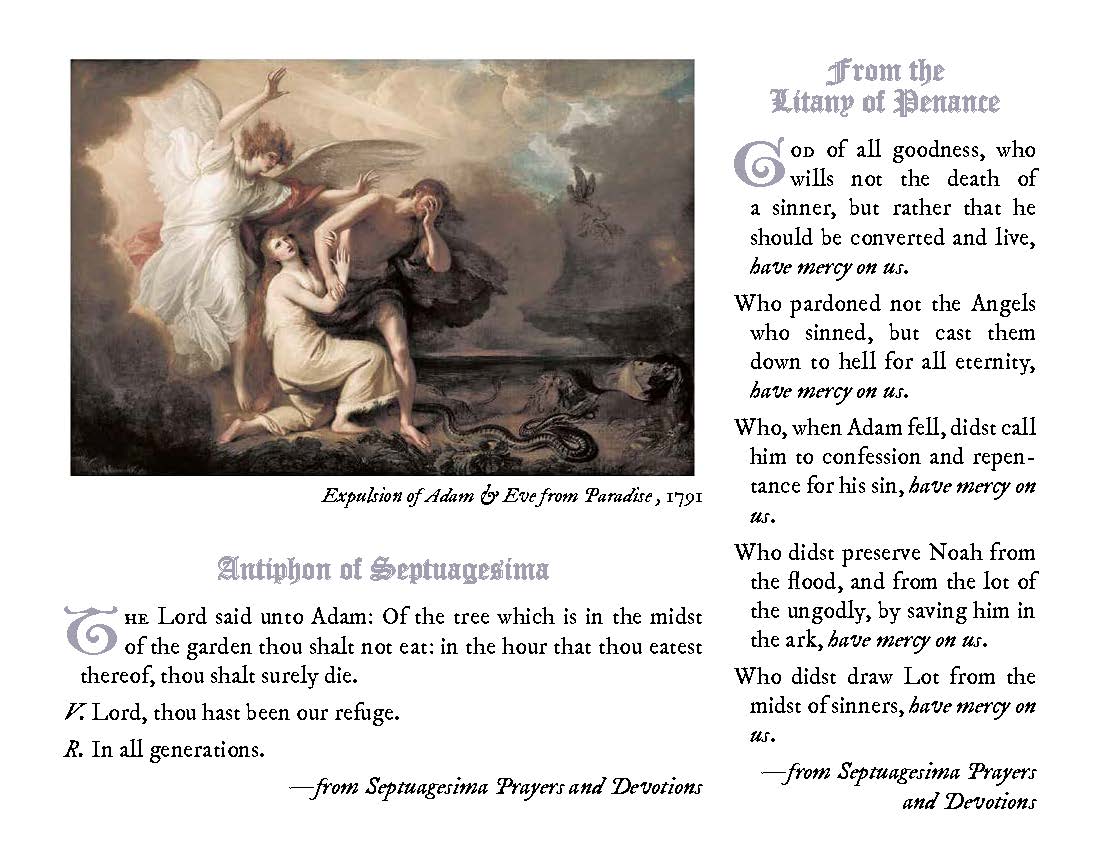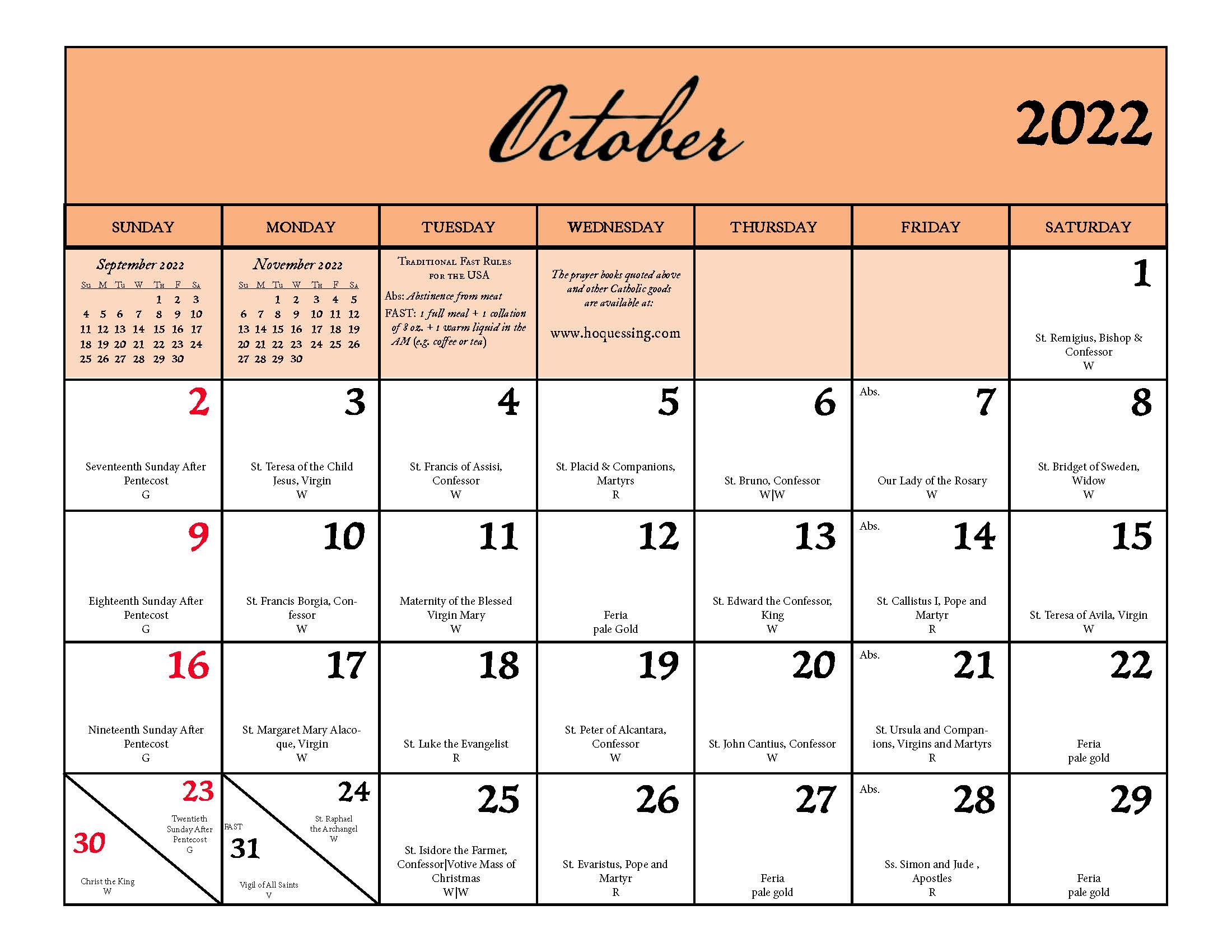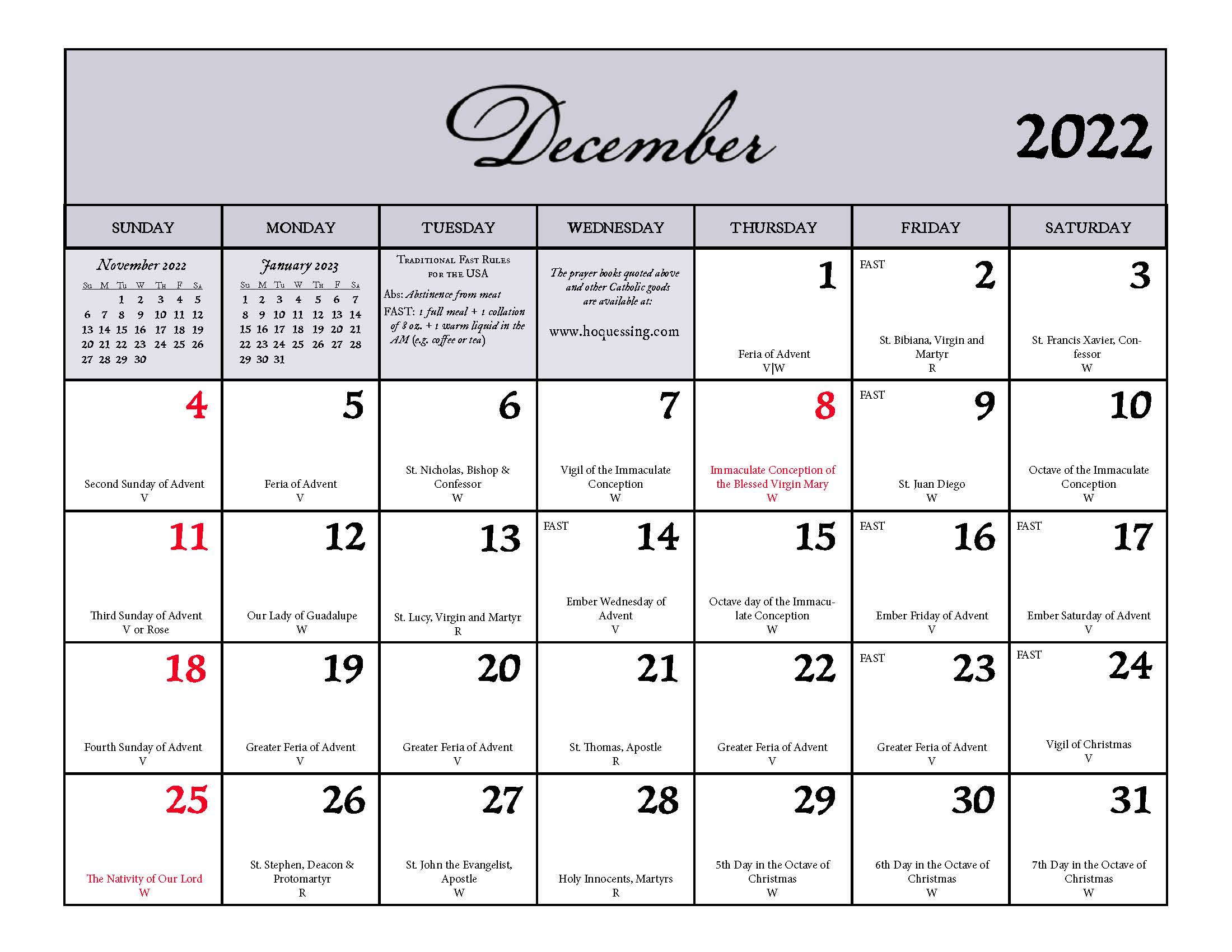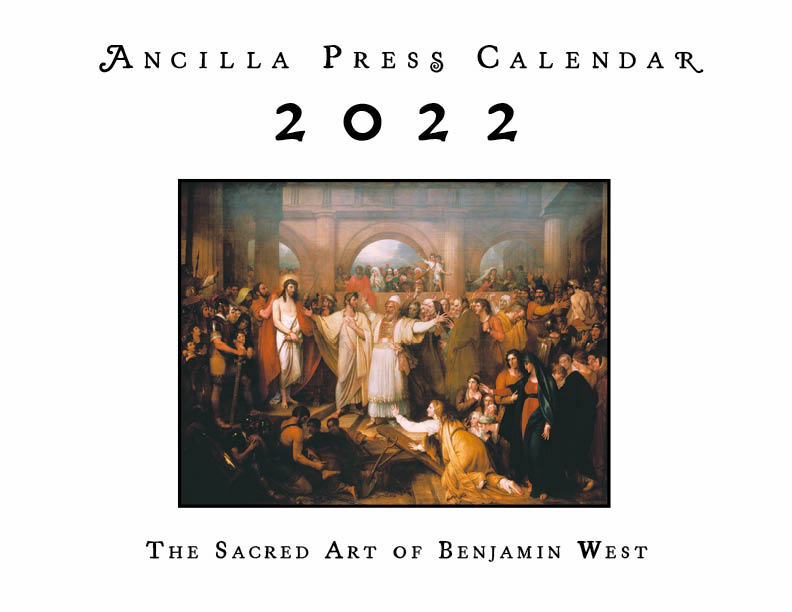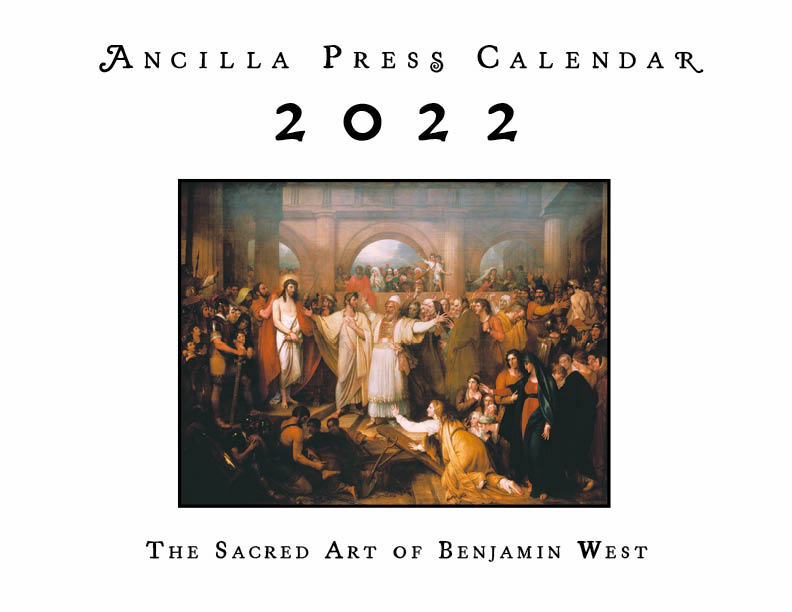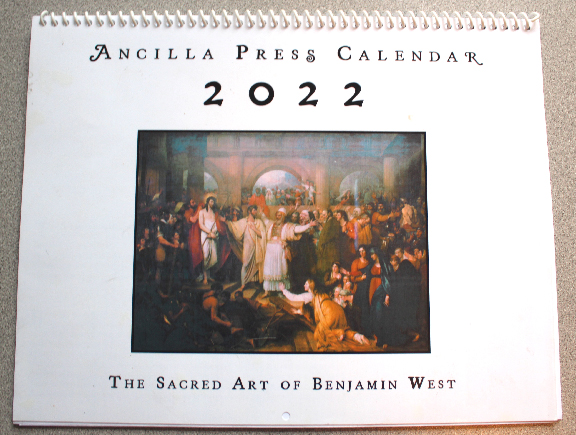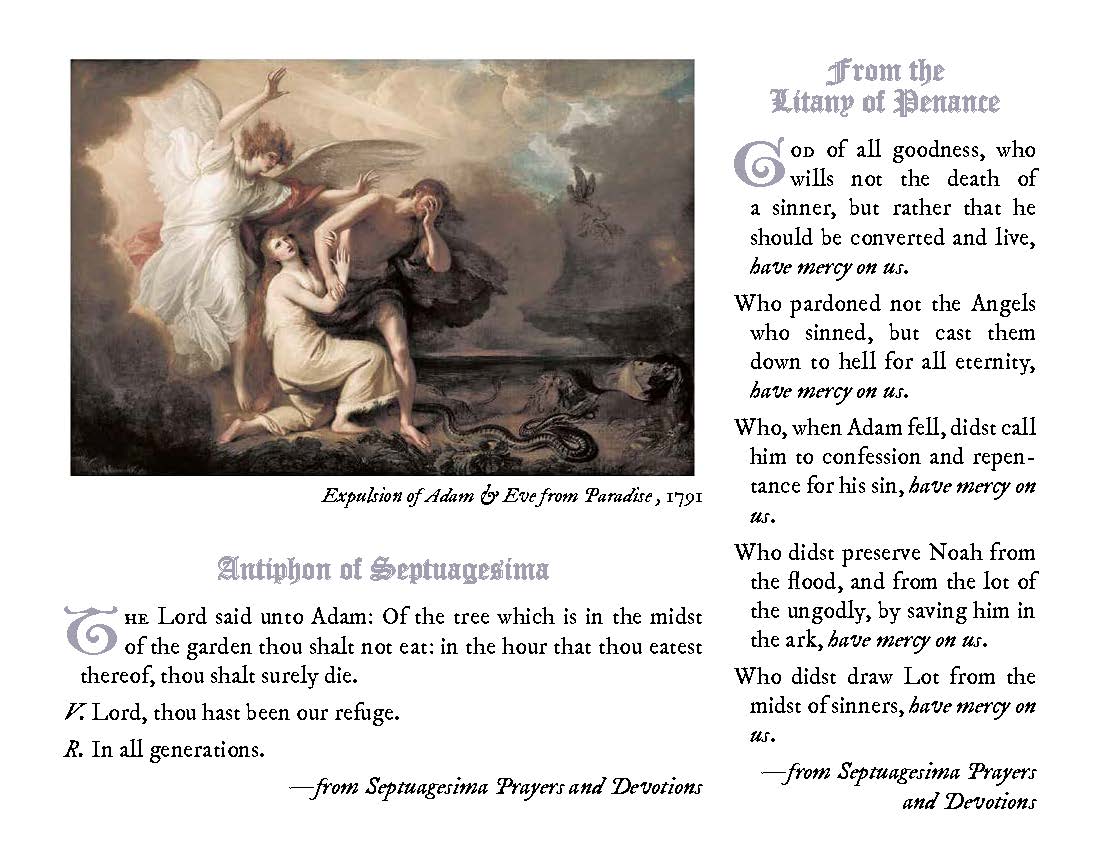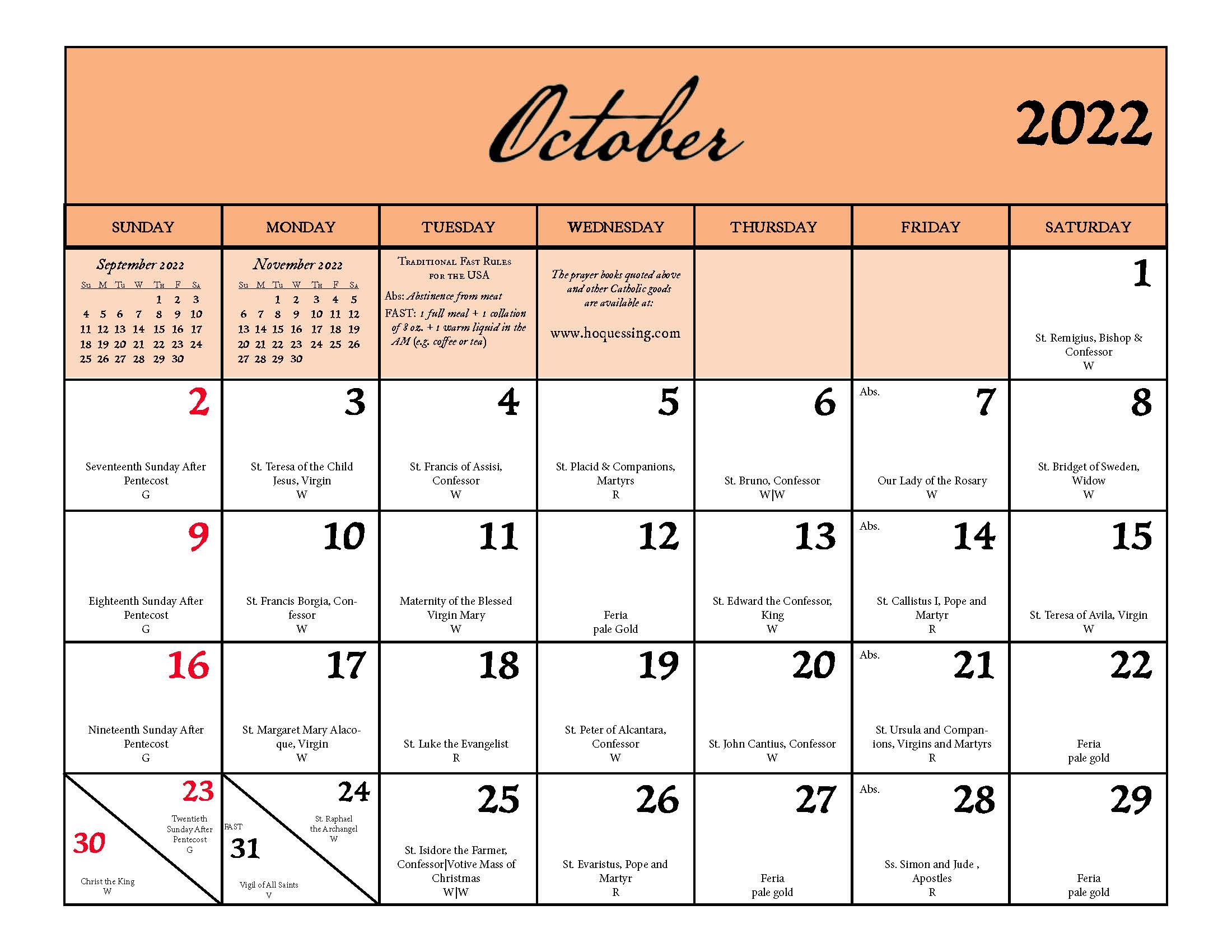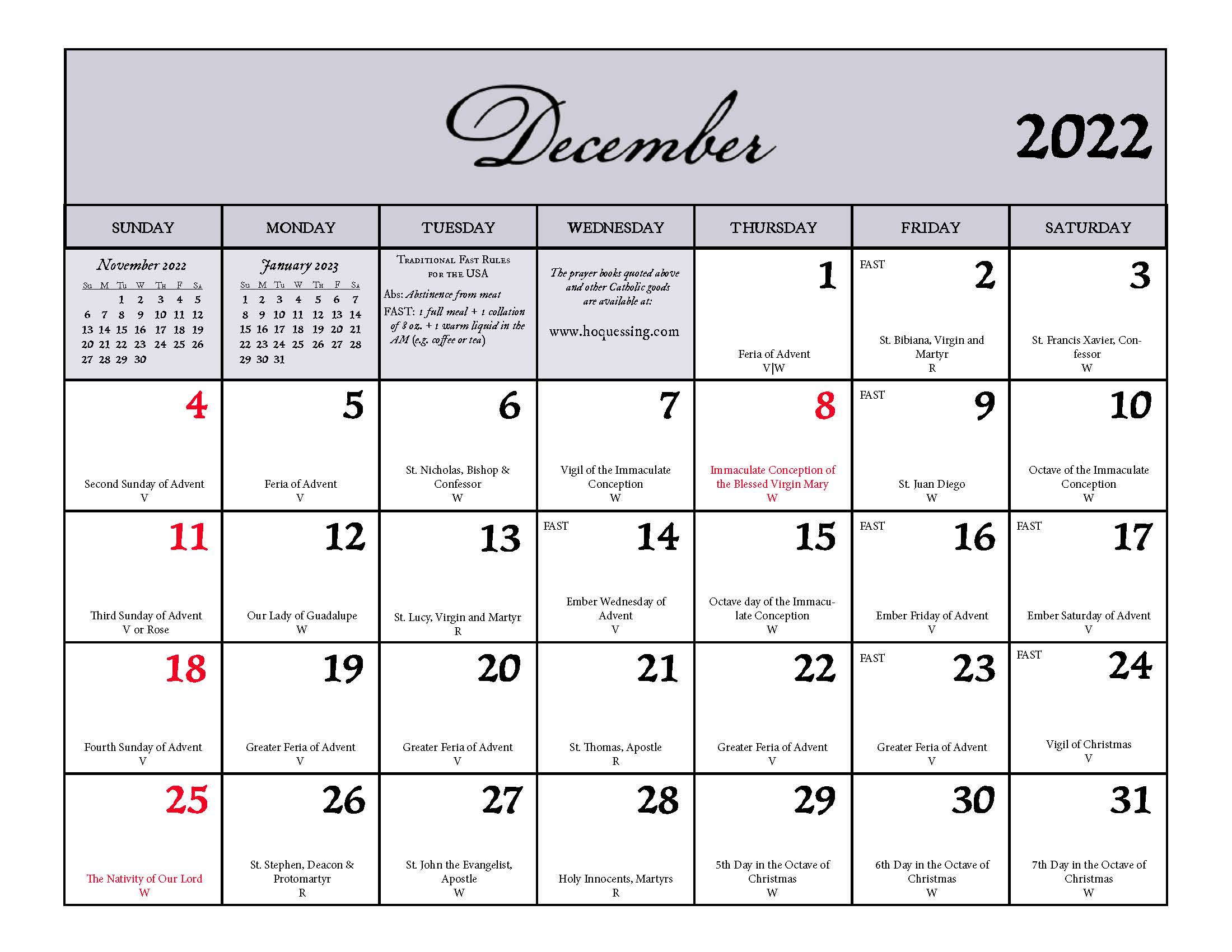 A one-of-a-kind traditional American liturgical calendar designed for use in the domestic church.
It combines the feasts traditional to the United States, as exemplified in the Baltimore Manual of Prayer (1888) and in Fr. Lasance's New Roman Missal (1945), with recently canonized national saints like St. Katherine Drexel (2000) and St. Kateri (2012). As such, it's the fullest liturgical calendar available anywhere, and even includes the pre-1955 octaves and vigils that aren't even in the 1962 Missal, like the Expectation of the Blessed Virgin and the Vigil of All Saints (All Hallows Eve).
Lists the saint commemorated for the day, liturgical colors, and days of fast & abstinence.
The inaugural 2022 calendar features the sacred art of American-born artist Benjamin West (1738-1820), including The Expulsion of Adam & Eve from Paradise, Christ Rejected, the Last Supper, St. Michael and Satan, and The Nativity. Each month also has prayers and excerpts appropriate to the season.
8.5" x 11", coil-bound, with a hole punch for wall hanging.